GRADUATION CAMPAIGN
2019
CAMPAIGN ︎
GRAPHIC DESIGN
ANIMATION

COLLABORATION ︎
JESSY RICHTER
DIANNE VAN DER HOEVEN
LEONIE EDEL
MAARTEN BAAN
Together with four other WdKA students we created the visual identity for the Graduation Show 2019 of the Willem de Kooning Academy & Piet Zwart Institute. The identity represents a focal point and the creative journey of the graduates through a non-linear path since it's an ongoing process. Each department within both academies are separately visualised using different textures, colour pallets and movements.The entire campaign contained the routing & signing within the academy and the online advertisement.
Campaign poster ︎
TV screen at the Willem de Kooning Academy ︎
Online content, Instagram ︎
General campaign identity ︎
Bachelors & Master WdKA identity ︎
Masters Piet Zwart Institute identity ︎
Video ︎
Routing & signing projected in Willem de Kooning building during Graduation Show.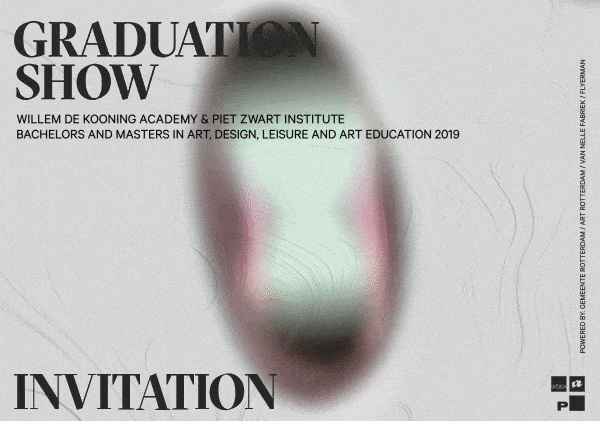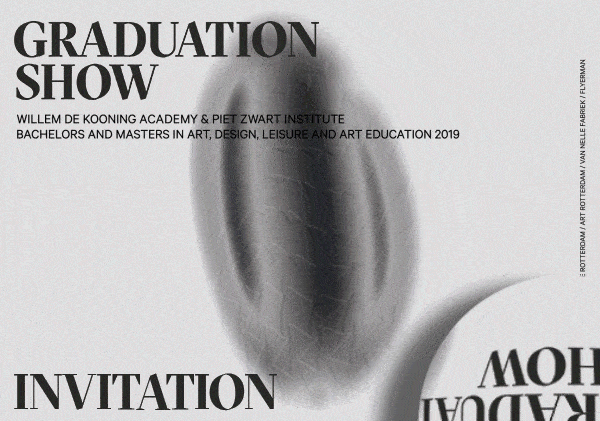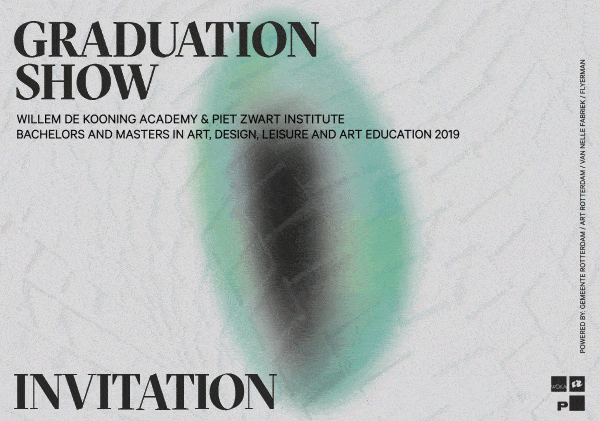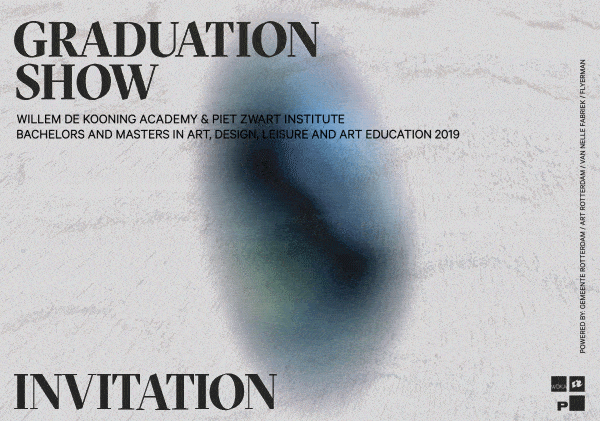 Digital invitations Masters Piet Zwart Institute >

Education in Arts, Lens Based, Interior Design, Fine Art, Experimental Publishing ︎
Instagram Story - Student Take-over ︎